Actress Julie Harris has died at 87, the Associated Press reports. The Broadway performer died of congestive heart failure at her West Chatham, Mass. home on Saturday, Aug. 24.
The celebrated Broadway actress — who performed in theater for almost 60 years — first had a stroke in 2001, her family friend Francesca James revealed. She suffered another in 2010.
"I'm still in sort of a place of shock," said James, a fellow actress who appeared in daytime soap operas All My Children and One Life to Live. "She was, really, the greatest influence in my life."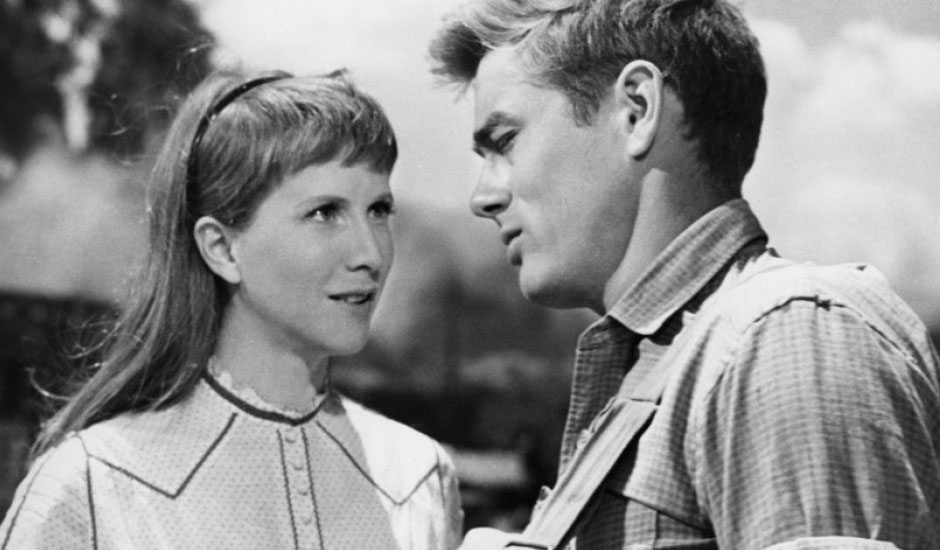 Harris made her Broadway debut in 1945's It's a Gift and is known for playing Sally Bowles in "I Am a Camera" and Emily Dickinson in "The Belle of Amherst." She won a record five Tony Awards for best actress in a play throughout her career and was honored with a lifetime achievement award in 2002.
From 1980 to 1987 Harris played Lilimae Clements on TV soap Knots Landing. She also starred opposite James Dean in 1955's East of Eden.
Harris was married three times, to attorney Jay I. Julian, stage manager Manning Gurian and writer William Erwin Carroll. She is survived by her son, Peter Alston Gurian.